The Dalkeith Corn Exchange project involved the redevelopment of the A listed Corn Exchange into new offices for Melville Housing Association. A mezzanine level museum and sublet office premises were included in the scheme.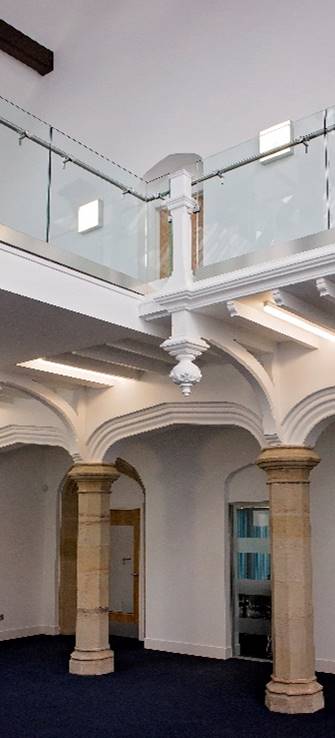 The completed offices are open plan, with office 'cells' within the open layout set. The offices are set within the historic building, incorporating underfloor heating run from ground-source heat pumps. The project achieved a BREEAM very good rating and received RIAS Conservation and Climate Change 2017 Award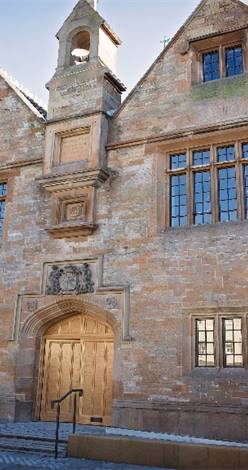 The project took over a year to complete, retaining the A Listed features in a manner that enhanced the office layout. The external stonework was completely pointed throughout, and the roof and roof lights all brought back to life. Solar PV was added to the roof.
The internal historic plaster archways all needed to be replaced. A glass scenic lift was installed to provide access to the Board Room and upper north Mezz.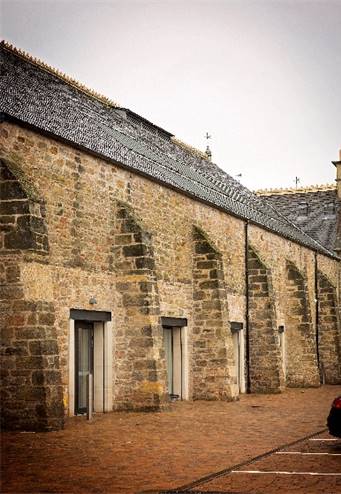 Challenges included the replacement of historic features to match the existing, and the extensive M&E services installations into a new insulated strtucture at an internal 4 storey height.