Colorado Construction is an engineering, construction and finishes business based in Scotland, with a specialisation in listed buildings, bespoke luxury homes, and the design and build of distilleries and visitor centres.
COVID-19 (Coronavirus) Deep Cleaning and Sanitation
Colorado Construction in partnership with United Cleaning Solutions have developed an effective and affordable coronavirus deep cleaning strategy. We follow guidance from NHS Scotland to offer a specialist coronavirus sanitisation service for non-healthcare premises that have either suffered from a confirmed case of coronavirus or wish to take precautionary measures.
For immediate help, call David McGinigal on 07817 313145 or email info@colorado-group.com
---
In light of the recent COVID-19 outbreak, Colorado Construction and Engineering Ltd has invoked its agile working protocol for our workforce. While our office remains open and operational at this time, we have asked our workforce to follow Government guidance and work from home wherever possible and avoid non-essential travel.
With the UK government moving to delay phase and new updates appearing daily It is likely that very few face-to-face meetings involving more than 3 or 4 people will take place for some weeks or even months. Therefore, our teams have all been briefed, and management communication systems such as email, telephone and Skype are in place to allow our projects to continue.
We are confident that our existing working set up, as well as the additional measures we have taken in preparation for this development, will allow us to continue offering our clients the highest quality services and the necessary and appropriate levels of interaction.
---
The Construction and Civil Engineering magazine recently ran a short profile on Colorado Construction – read the profile here.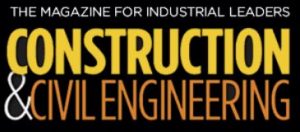 Rising 159 places in the SME300 listing, our recent highest climber award reflects our dedicated approach in focusing on what our clients want and in delivering a consistently high standard on every job. Whether it be a contract for ongoing maintenance and support or a complex multi-million pound project to build a new distillery – such as those at Torabhaig, Inchdairnie or Glen Turner, a new visitor centre or bonded warehouses.
Director Ian Bownes said: "Our success is down to the great team we have at Colorado Construction and Engineering – we aim to deliver above and beyond our customers' expectations, resulting in over 83% of our business coming from returning customers."
Food-safe projects, 29 maturation warehouses and other industrial works for many clients.
Distilleries and Visitor Centres
Distilleries, maturation warehouses, and even a cooperage have all been recent projects
Commercial and office projects, from A-listed redevelopments to traditional city centre offices have been recently completed by Colorado construction.
We have recently launched our Projects Map – a pictorial view of a selection of our projects – take a look.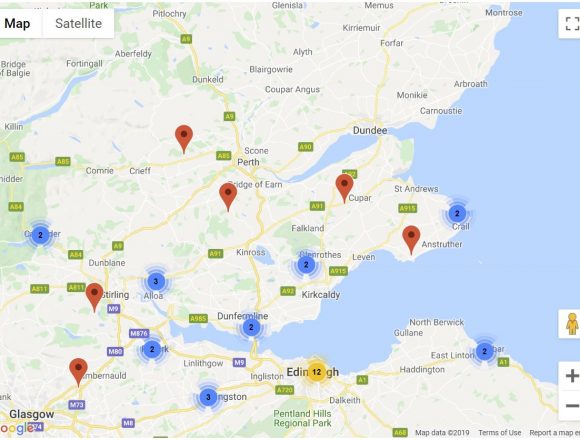 Crabbie's, now famous for their ginger beer, are to move back into the whisky market, opening a new distillery in Leith.
Colorado will complete the distillery shortly, with a visitors centre opening shortly afterwards. Apparently, this could be the first time spirits have been distilled in Leith for 100 years…
Read press coverage from the Scotsman in their business pages and also in food and drink. Please note external sites may contain adverts.
We believe in working in an 'open book' manner and aim to provide demonstrable value throughout the construction and engineering process. Our success with this approach, where our people take an 'ownership' approach to our projects, is demonstrated by the fact that 85% of our work comes from repeat business. Our remaining workload is secured under selective competitive tender.