Colorado Construction is an engineering, construction and finishes business based in Scotland, with a specialisation in listed buildings, bespoke luxury homes, and the design and build of distilleries and visitor centres. Take a look at our Whisky Industry Capability Profile.
We are building a unique vertical distillery on nine levels in Edinburgh. The Port of Leith Distillery will create a one-of-a-kind experience for visitors, showcasing the full whisky life cycle up close. The view from here is amazing!
Colorado Construction is set to receive £2.7 million to progress green technologies and innovation in distilling. This project will see Colorado Construction, in conjunction with the University of Leeds and Clean Burner Systems, develop a biofuel gasification system that can help transition distillery operations towards carbon neutrality. You can read further details on our Green Distilleries Initiative here.
Colorado Construction has been successful in receiving a share of £10m in government funding to boost decarbonisation research and development in distilleries. We are specifically exploring hydrogen and dual hydrogen / biofuel burners for distilleries, and conversion of waste distillery draff and pot ale into a gasification-gas. Read further details here.
---
---
We have recently launched our Projects Map – a pictorial view of a selection of our projects – take a look.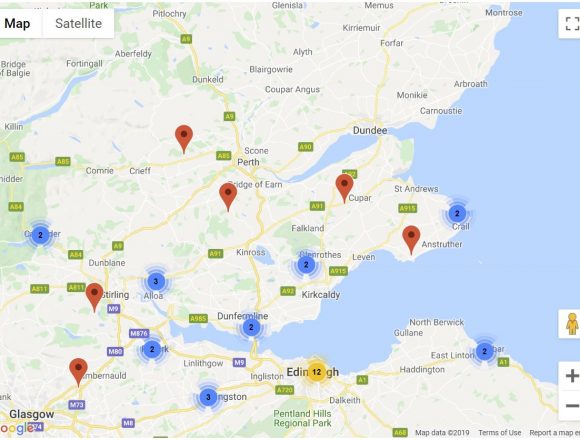 We believe in working in an 'open book' manner and aim to provide demonstrable value throughout the construction and engineering process. Our success with this approach, where our people take an 'ownership' approach to our projects, is demonstrated by our high level of repeat business. Our remaining workload is secured under selective competitive tender.
---
The Construction and Civil Engineering magazine recently ran a short profile on Colorado Construction – read the profile here.