Colorado Construction were appointed by John Fergus and Co. to construct their new £7 million distillery, offices and warehousing in Glenrothes.
Colorado Construction has been successful in receiving a share of £10m in government funding to boost decarbonisation research and development in distilleries. We are specifically exploring hydrogen and dual hydrogen / biofuel burners for distilleries, and conversion of waste distillery draff and pot ale into a gasification-gas. We will be working with Inchdairnie Distillery on these key phase 1 projects. Read further details here.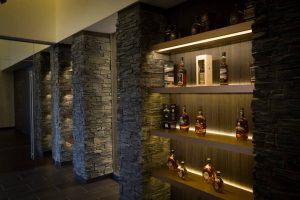 The proactive design of the distillery and warehouses reflected the forthcoming plans for expansion, which allowed for simplified and less disruptive future development.
The construction of the building needed to be sequenced around the process installation sequence and required to incorporate extensive fire requirements with the distillation. The project was completed on programme while including design development during the construction phase of the programme.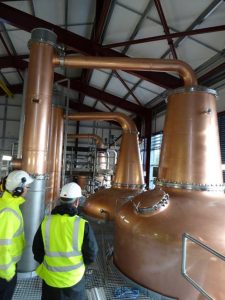 Phase 2 comprises the design and construction of 4 new maturation warehouses numbered 5-8 as extensions to the existing warehouses. The associated additional foul and surface water drainage being incorporated and connected into the existing systems.
The additional development is set within the existing recently completed operational whisky distillery production and storage facility a Lower Tier COMAH site.
Colorado undertook the role of Principal Designer and Princial Contractor working closely with the client to ensure all risk was reduced to as low as reasonably practicable.