Colorado Construction are proud to be part of the professional team working closely with Royal Collection Trust to enhance the experience of the Palace of Holyroodhouse for years to come.
We have been engaged the by the Royal Collection Trust to undertake a year and a half long project to restore and enact change to several core aspects of The Palace of Holyroodhouse. Colorado Construction secured the project following an extensive selection procedure, where quality, relevant experience and project approach were scored at 70% of the project submission selection criteria.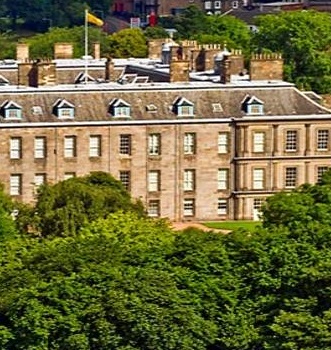 The Palace of Holyroodhouse has been used as a Royal Palace since the 15th century, and prior to that date was the site of a monastery founded in 1128. There is considerable archaeological sensitivity attached to the site, and special precautions are necessary on all aspects of the restoration to fully address this sensitivity. The site lies within the security perimeter of the Palace of Holyroodhouse. Due to the National security requirements, security is paramount with all staff having to pass through a security checking procedure.
Key aspects of the project include: the complete renovation of the historic Coachmen's House into new staff accommodation, a new Learning Centre within the Abbey Strand building, along with 9 new apartments. Colorado Construction also carried out several detailed restoration and refurbishment undertakings within areas of significant historical interest, within the Palace, such as The Great Stair, The Throne Room, Mary Queen of Scots Chambers and Lord Darnley's Chambers. Other schemes within the project include the installation of new infrastructure around the Palace forecourt, as well as the formation of a new Physic Garden in the grounds of the Abbey Strand.