Read the latest newsletter here.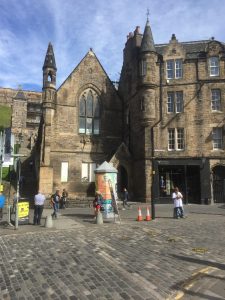 4 – 6 Grassmarket, Edinburgh
The works comprise of the alterations and refurbishment of the existing building to form a bar/restaurant located on the Grassmarket, Edinburgh and construction of a two storey extension to the rear which will become a microbrewery in this website.
The Grassmarket is a historic market place and an event space in the Old Town of Edinburgh, Scotland, and is located directly below Edinburgh Castle. The site is located beside some of the best surviving parts of the Flodden and Telfer town walls
Challenges include:
removal of 1200T of soil from the rear venal
Piling operations local to the Flodden wall
Working within a busy tourist area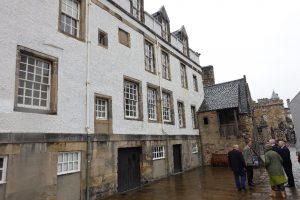 Palace of Holyroodhouse
Works are located in and around the Palace of Holyroodhouse. Abbey Strand Building being encapsulated in Scaffold and existing lime Render being removed to allow the building to dry out prior to reapplication, Alterations to be carried out to existing ticket area with new access facilities being formed within the building
Challenges will include:
• Working within a live visitor attraction
• Working in and around historical and environmentally protected buildings and grounds
• Logistical planning to ensure safety and security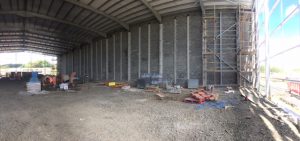 Inchdairnie Phase 2
The construction passed a significant milestone this month with existing cladding wall being removed to allow the construction of a 9m+ height blockwork firewall.