Colorado Group Ltd was established in 2006 to provide a niche service in delivering a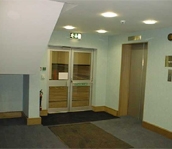 superior quality of finish for our customers fit-out and construction schemes, founded on our core trades and engineering expertise.
Our people have a detailed knowledge and experience in a wide range of fit-out and construction projects having undertaken high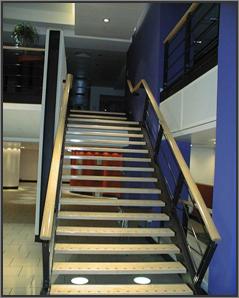 profile schemes for financial services organisations in Edinburgh's city centre, distilleries, supermarket chains, utility companies and residential schemes with exacting specifications.
We undertake our own developments and pride ourselves on our attention to detail.
We are committed to ensuring that we deliver a customer-focused personal service by ensuring that we gain a full understanding of what our customers want and then delivering beyond their Colorado Group's strength is its people. The individuals who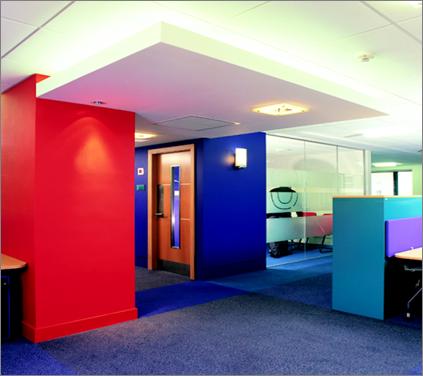 make up our management and construction teams are experienced in high-quality city centre fit-out projects, including listed buildings.
Colorado people have worked to exacting specifications for clients such as Scottish Life and Standard Life including projects that have been short-listed for the British Council of Offices Awards.
Below are just a few examples of our team's extensive fit-out experience
£5.5m head office complex including custom-built glazing, steamed beech and stainless steel. The all-trades refurbishment covered over 160,000 square feet of office space in a number of buildings. To minimise disruption to staff within this sensitive environment the works were undertaken in a phased manner on a floor-by-floor basis.
Refurbishment of the ground floor of a major manufacturer's premises to upgrade the area for office use. The works included the installation of new heating, ventilation and air-conditioning, together with upgrading the power and lighting requirements and the installation of new wall, ceiling and floor finishes throughout. A reception area, toilet facilities and extensive telecoms and data were included in the project.
Specialist laboratory refurbishments to ensure optimum working conditions for engineers. Colorado has undertaken several projects for this client including facility refurbishments and relocation works, re-surfacing and concrete yard repairs, and amenity and bathroom facilities.
Two-stage works comprising the demolition and down-taking of an existing warehouse, followed by a refit for new offices to client specifications.
Grade A listed head office refurbishment including the stairs and bridges to the atrium, the first floor computer suite and the refurbishment of the toilets and overall finishes to the highest specification over all six floors of the building.
All-trades fit-out together with mechanical and electrical services to first floor office space of a major corporation in Edinburgh, including refurbishment of two existing lifts and an existing escalator, installation of new windows to all elevations and new Sarnafil roofing.