Health and Safety Mission Statement
Colorado Group will promote a health and safety culture that underpins our entire business activity, ensuring that we look after our people, our customers and all those affected by our activities. We will seek continuous improvement in our health and safety delivery in order to improve our overall business performance.
Health and Safety- Our Approach
Colorado Group has a Safety Management System (SMS) with the objective of improving safety standards on site and preventing injuries, thereby reducing losses and enhancing efficiency.
All site employees are required to have a CSCS skills card appropriate to their role. If they do not have this prior to commencing employment with us, the process will be concluded within four months. All new employees receive an induction on commencing with the business and everyone working on our projects receives a project-specific induction.
Training needs analyses are performed on a regular basis and our people receive relevant job-related training as required.
Colorado people have built up relationships with some of the best specialist subcontractors and suppliers in Scotland. We operate a rigorous appraisal system for any new subcontractor as a part of our standard operating procedures.
Proposed new subcontractors are required to complete a detailed questionnaire that incorporates our Health and Safety requirements. A full evaluation of each questionnaire is undertaken in order for a new subcontractor to be included on the Approved Subcontractor List. Subcontractor performance is then reviewed on an on-going basis.
Health and Safety Management
Colorado Group employs a full-time health and safety practitioner – Richard Wakeman.
Considerate Constructors
Colorado Group is proud to be a member of the Considerate Constructors scheme, an important initiative which operates voluntary Site and Company Codes of Considerate Practice. For more information please see http://www.ccscheme.org.uk/
SAFEcontractor Approved
Colorado Group has SAFEcontractor accreditation, the industry's benchmark for Health and Safety standards. SAFEcontractor is fast becoming the standard for the development and maintenance of approved contractor and service provider lists, and Colorado Group aims to show customers that Health and Safety is our highest priority. For more information please see http://www.safecontractor.com/
Link-up
Colorado Construction is pleased to confirm we have successfully completed the Link-up® UK Rail Supplier Safety Critical Audit Qualification.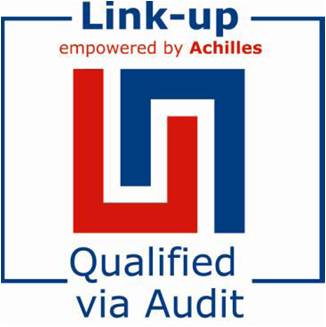 Link-up® is the UK rail industry supplier registration and qualification scheme, a single common registration, qualification and audit process for suppliers that is shared by the UK rail industry. Originally established over a decade ago, Link-up has made a significant impact on the rail industry by providing a single common qualification process for suppliers that is shared by Network Rail and over 100 rail organisations including principal contractors, underground infrastructure companies, construction companies and train and freight operators.
Gaining Link-up qualification for safety-critical works is an achievement of which Colorado is extremely proud and that is recognised throughout construction and the rail industries. This qualification provides a constant measure of safety competence across the rail industry and assists Colorado  Group in maintaining our own high standards of health, safety and environmental delivery.