Colorado Construction Win Award for Highest Climber in SME300
Colorado Construction are delighted to have received the Business Insider Magazine award for the highest climber in their SME300 listing.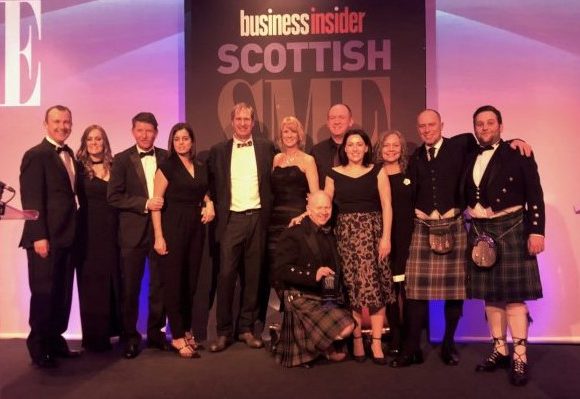 Rising 159 places in the SME300 listing, our recent highest climber award reflects our dedicated approach in focusing on what our clients want and in delivering a consistently high standard on every job. Whether it be a contract for ongoing maintenance and support or a complex multi-million pound project to build a new distillery – such as those at Torabhaig, Inchdairnie or Glen Turner, a new visitor centre or bonded warehouses.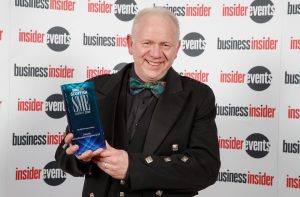 Director Ian Bownes accepted the award – "We at Colorado Construction are delighted to receive this award, as the Highest Climber. We have risen 159 places. We've a bit to do to get to No 1.
In 2013 we won the award for the fastest growing SME, so an additional reward to that success is great news for us.
This would not be possible without the support of our clients – and over 80% of our work comes from repeat business… My thanks to our clients for continuing to see value in our way of working and continuing to support us. We must be doing something right!
That something right comes from our people, we operate almost as a family business – though not family – we all work with an ownership approach, together, to make things happen, with the aim of delivering what our clients want. We need to be better than our competition, and to continually look for ways to improve and do better, that can only come from our people so I'm grateful for the great team that we have at Colorado construction.
Some of our core team are here tonight, many of who have been with us from near the start of our business. So a special mention to Dave McGinigal, Alison Drain, James Archibald and Mark Thomson, Paul Black, Mark Kennedy.
The award is very gratefully received….thank you."